Kind: Subsystem
Class: Center
Type: System
Fleet and Freight Management Center
Overview
The 'Fleet and Freight Management Center' provides the capability for commercial drivers and fleet-freight managers to receive real-time routing information and access databases containing vehicle and/or freight equipment locations as well as carrier, vehicle, freight equipment and driver information. The 'Fleet and Freight Management Center' also provides the capability for fleet managers to monitor the safety and security of their commercial vehicle drivers and fleet.
This physical object is included in the following Service Packages:
Security
This physical object has the following security levels for the associated service packages.
This interfaces diagram had many interfaces and so was broken up into a Subsystem and Terminator interfaces diagram.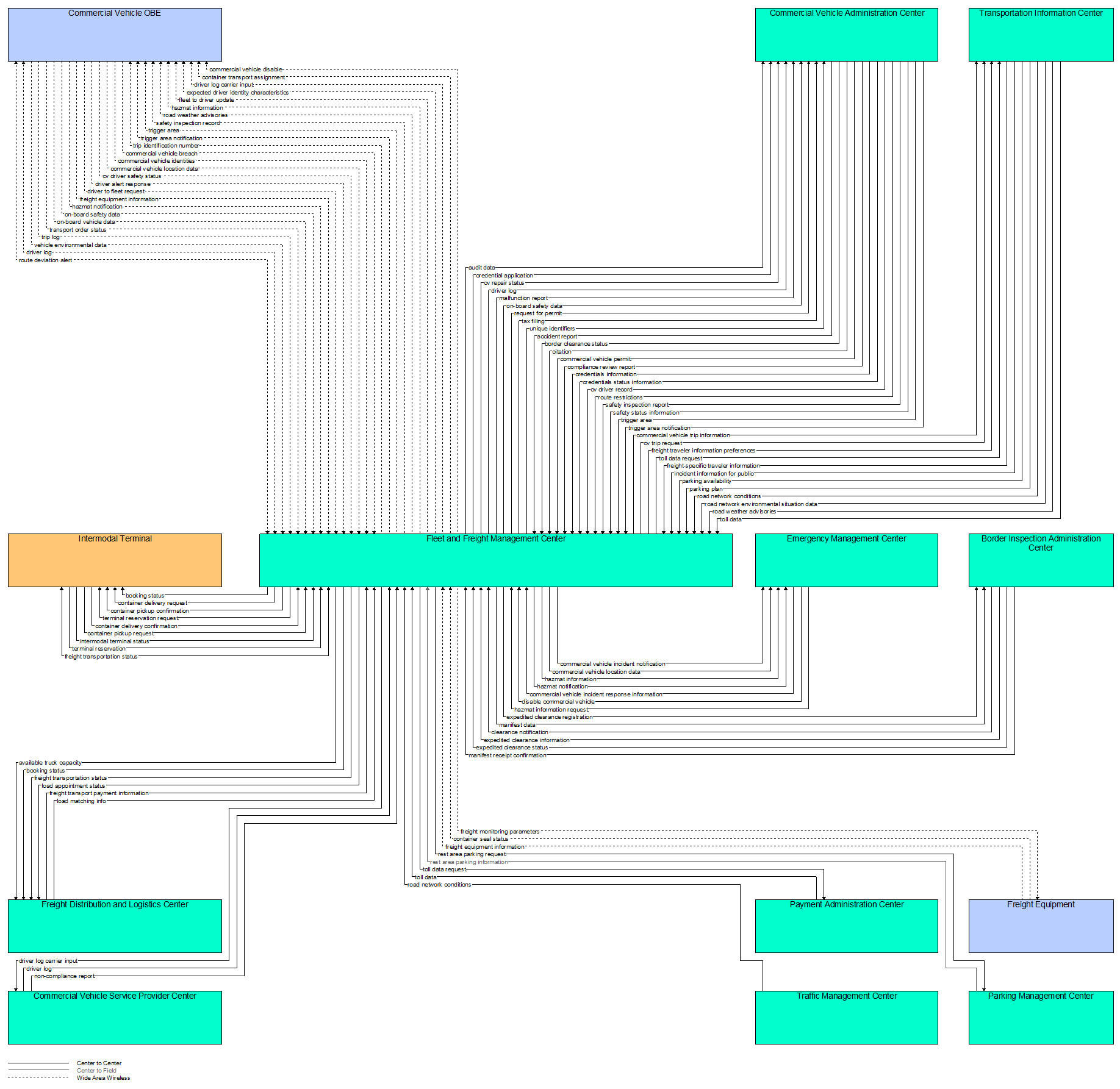 Standards
Currently, there are no standards associated with the physical object itself though the interfaces may have standards associated with them. For standards related to interfaces, see the specific information flow triple pages.