Architecture Overview
The Architecture Reference for Cooperative and Intelligent Transportation (ARC-IT) includes a set of interconnected components that are organized into four views that focus on four different architecture perspectives. A variety of entry points shown in the figure allow you to start with any of these components, though most people start with Service Packages. Once in, you can easily navigate from component to component to find what you need. This interconnected presentation is possible because of the traceability that is maintained between each of the architecture components.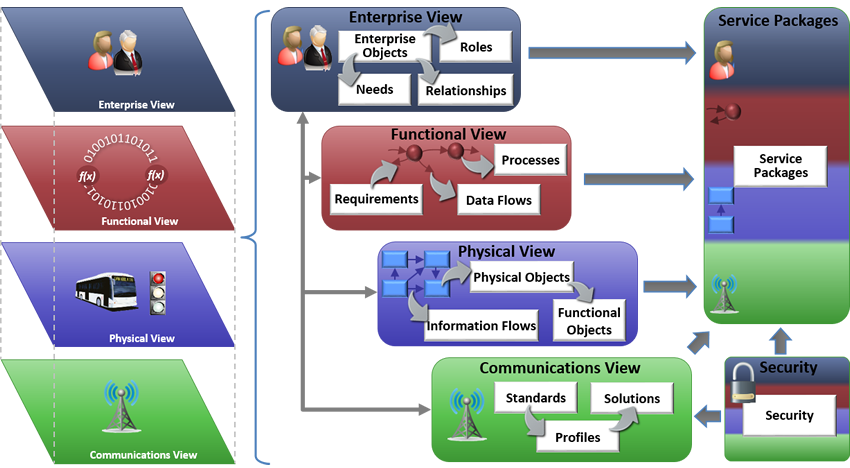 ARC-IT is comprised of four views:
Security is paramount in 21st century Intelligent Transportation Systems and ARC-IT addresses security holistically, addressing security concerns spanning all four views.
Finally, Service Packages are a service-oriented entry point that makes it easy to view a vertical slice of ARC-IT that spans all four views for a particular ITS service (e.g., traffic signal control). Since most users come to ARC-IT with a particular ITS service in mind, this is the most-used entry point for ARC-IT.