Kind: Subsystem
Class: Vehicle
Type: System
Freight Equipment
Overview
'Freight Equipment' represents a freight container, intermodal chassis, or trailer and provides sensory, processing, storage, and communications functions necessary to support safe, secure and efficient freight operations. It provides equipment safety data and status and can alert the appropriate systems of an incident, breach, or tamper event. It also provides accurate position information to support in-transit visibility of freight equipment.
This physical object is included in the following Service Packages:
Security
This physical object has the following security levels for the associated service packages.
Interfaces Diagram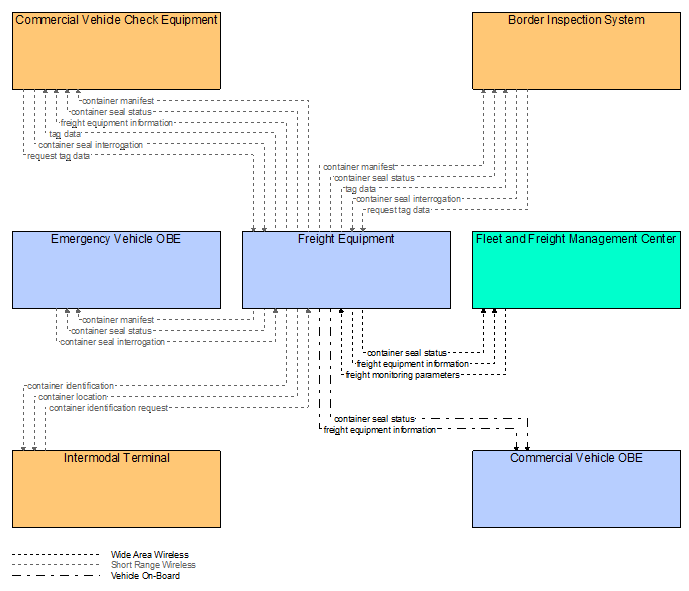 Standards
Currently, there are no standards associated with the physical object itself though the interfaces may have standards associated with them. For standards related to interfaces, see the specific information flow triple pages.