Kind: Subsystem
Class: Field
Type: System
Commercial Vehicle Check Equipment
Overview
'Commercial Vehicle Check Equipment' supports automated vehicle identification at mainline speeds for credential checking, roadside safety inspections, and weigh-in-motion using two-way data exchange. These capabilities include providing warnings to the commercial vehicle drivers, their fleet managers, and proper authorities of any safety problems that have been identified, accessing and examining historical safety data, and automatically deciding whether to allow the vehicle to pass or require it to stop with operator manual override. Commercial Vehicle Check Equipment also provides supplemental inspection services such as expedited brake inspections, the use of operator hand-held devices, mobile screening sites, on-board safety database access, and the enrollment of vehicles and carriers in the electronic clearance program.
This physical object is included in the following Service Packages:
Security
This physical object has the following security levels for the associated service packages.
Interfaces Diagram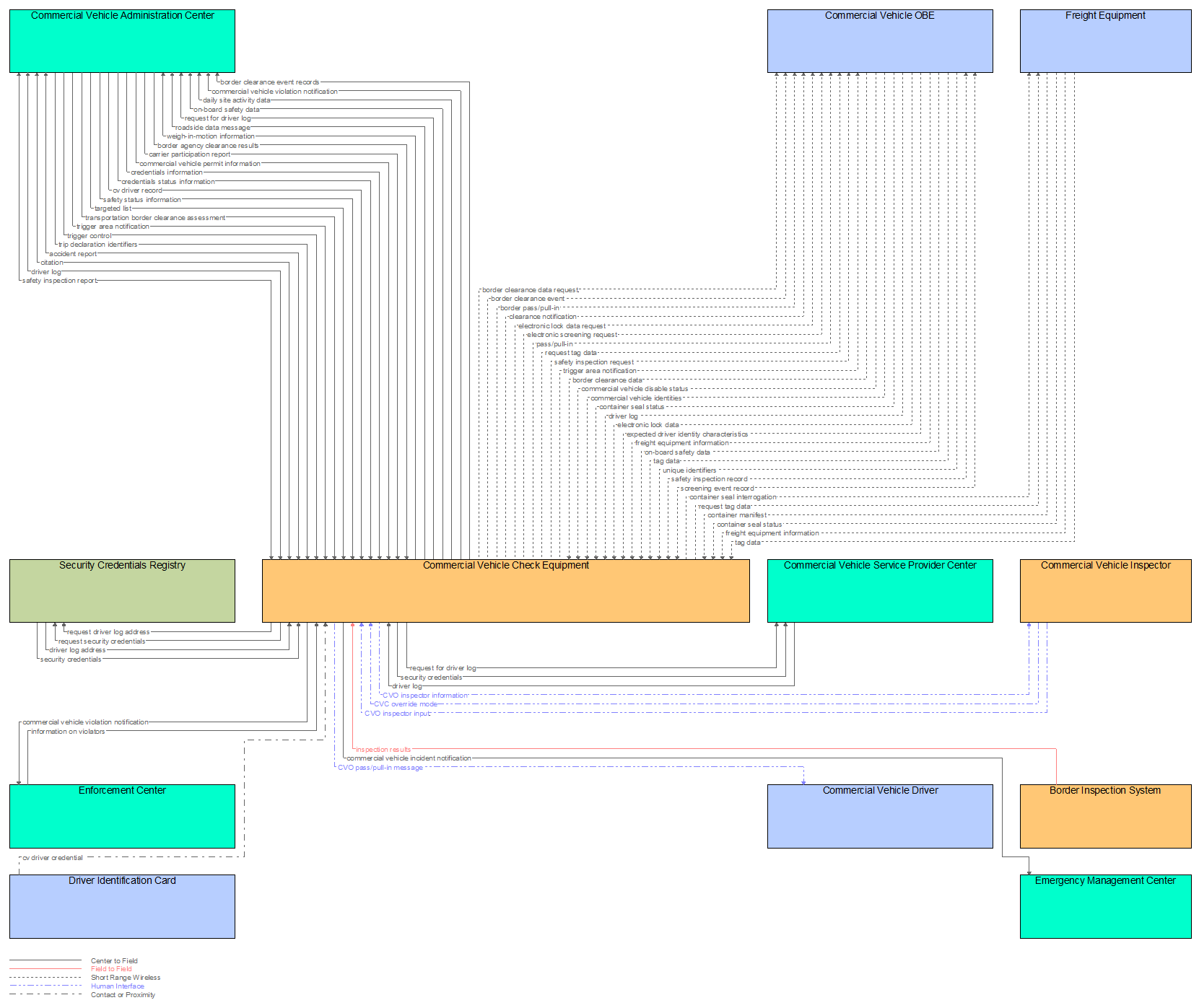 Standards
Currently, there are no standards associated with the physical object itself though the interfaces may have standards associated with them. For standards related to interfaces, see the specific information flow triple pages.