Kind: Subsystem
Class: Personal
Type: System
Personal Information Device
Overview
The 'Personal Information Device' provides the capability for travelers to receive formatted traveler information wherever they are. Capabilities include traveler information, trip planning, and route guidance. Frequently a smart phone, the Personal Information Device provides travelers with the capability to receive route planning and other personally focused transportation services from the infrastructure in the field, at home, at work, or while en-route. Personal Information Devices may operate independently or may be linked with vehicle on-board equipment. This subsystem also supports safety related services with the capability to broadcast safety messages and initiate a distress signal or request for help.
This physical object is included in the following Service Packages:
Security
This physical object has the following security levels for the associated service packages.
This interfaces diagram had many interfaces and so was broken up into a Subsystem and Terminator interfaces diagram.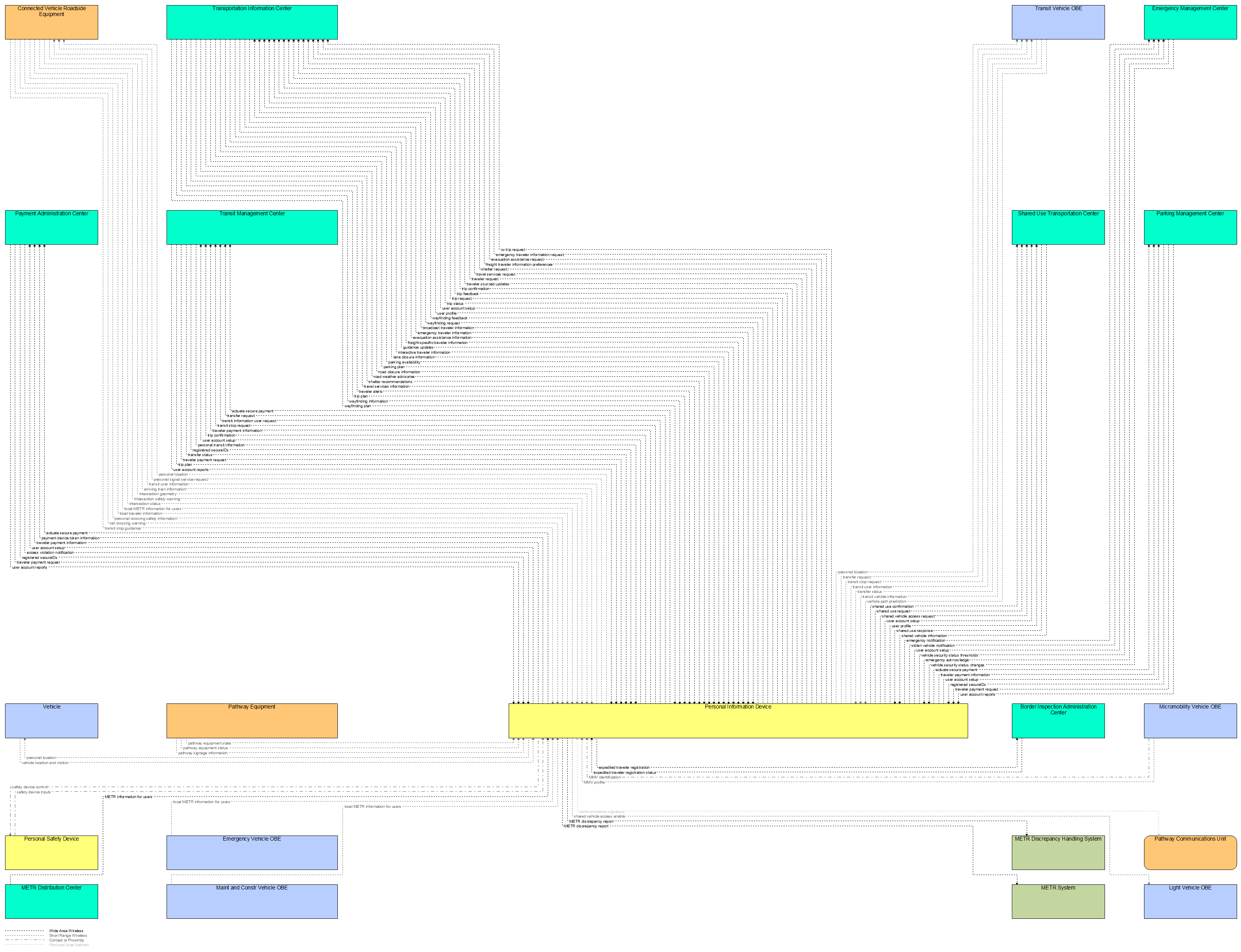 Standards
Currently, there are no standards associated with the physical object itself though the interfaces may have standards associated with them. For standards related to interfaces, see the specific information flow triple pages.