Kind: Subsystem
Class: Center
Type: System
Emissions Management Center
Overview
The 'Emissions Management Center' provides the capabilities for air quality managers to monitor and manage air quality. These capabilities include collecting emissions data from distributed emissions sensors (included in ITS Roadway Equipment) and directly from connected vehicles. The sensors monitor general air quality and also monitor the emissions of individual vehicles on the roadway. The measures are collected, processed, and used to support environmental monitoring applications.
This physical object is included in the following Service Packages:
Security
This physical object has the following security levels for the associated service packages.
Interfaces Diagram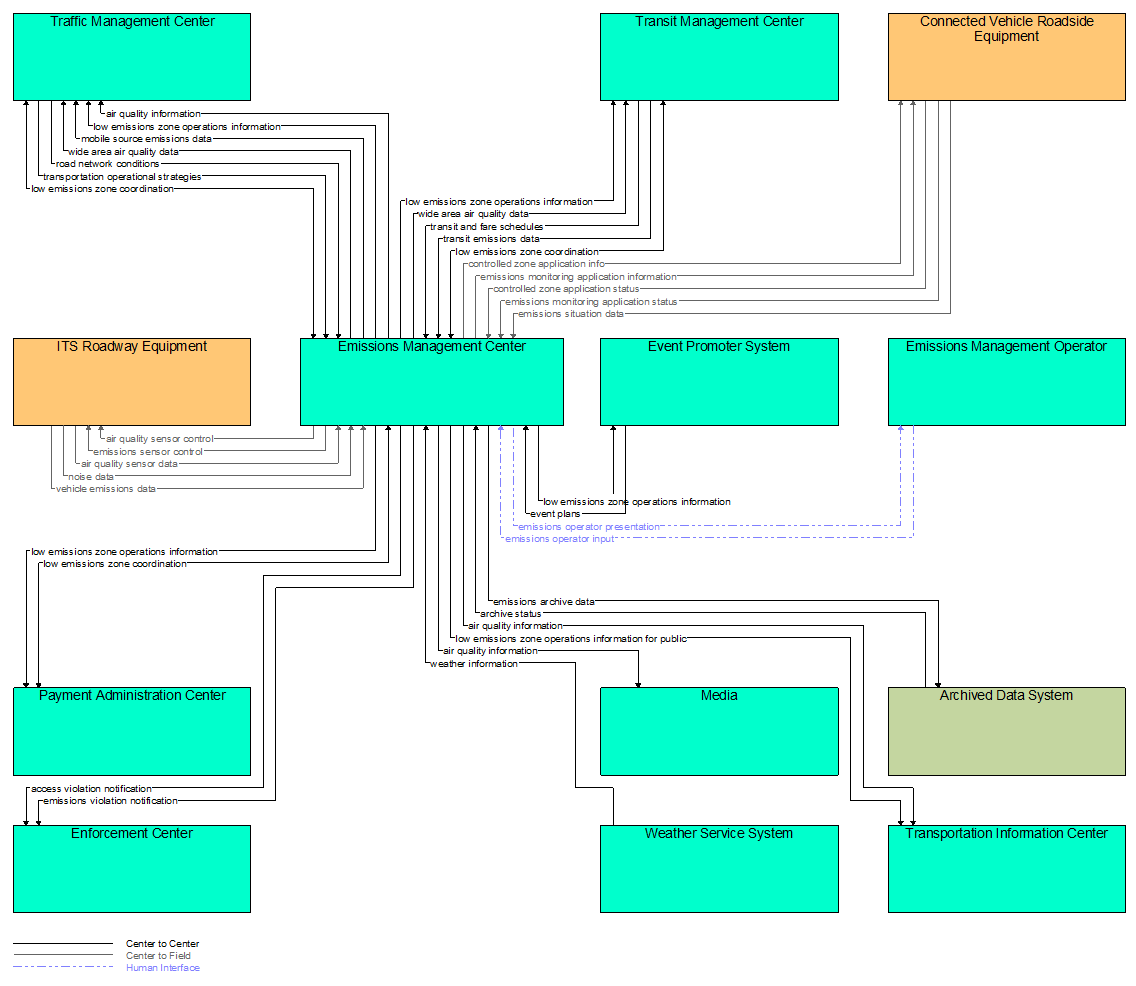 Standards
The following table lists the standards associated with the physical object itself (as opposed to standards associated with an interface). For standards related to interfaces, see the specific information flow triple pages.
| Name | Title |
| --- | --- |
| NEMA TS 8 Cyber and Physical Security | Cyber and Physical Security for Intelligent Transportation Systems |