Kind: Subsystem
Class: ITS
Type: System
ITS Object
Overview
The general 'ITS Object' includes core capabilities common to any class of object.
As shown in the following figure, the ITS Object is at the top of the hierarchy of physical objects. The ITS Object includes the core capabilities and interfaces that may be included in any ITS system or device. Using the ITS Object, we can define these core capabilities and interfaces once in ARC-IT. Below the ITS Object are class-level physical objects that are used to define capabilities and interfaces that are common for a specific class of physical objects like "Center". The specific physical objects like 'Authorizing Center' and 'Traffic Management Center' at the second tier of the hierarchy define the specific capabilities and interfaces for that particular ITS system or device.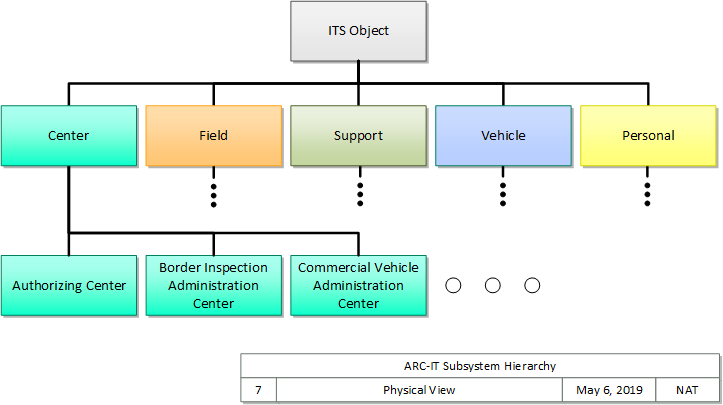 This physical object is included in the following Service Packages:
Security
This physical object has the following security levels for the associated service packages.
Interfaces Diagram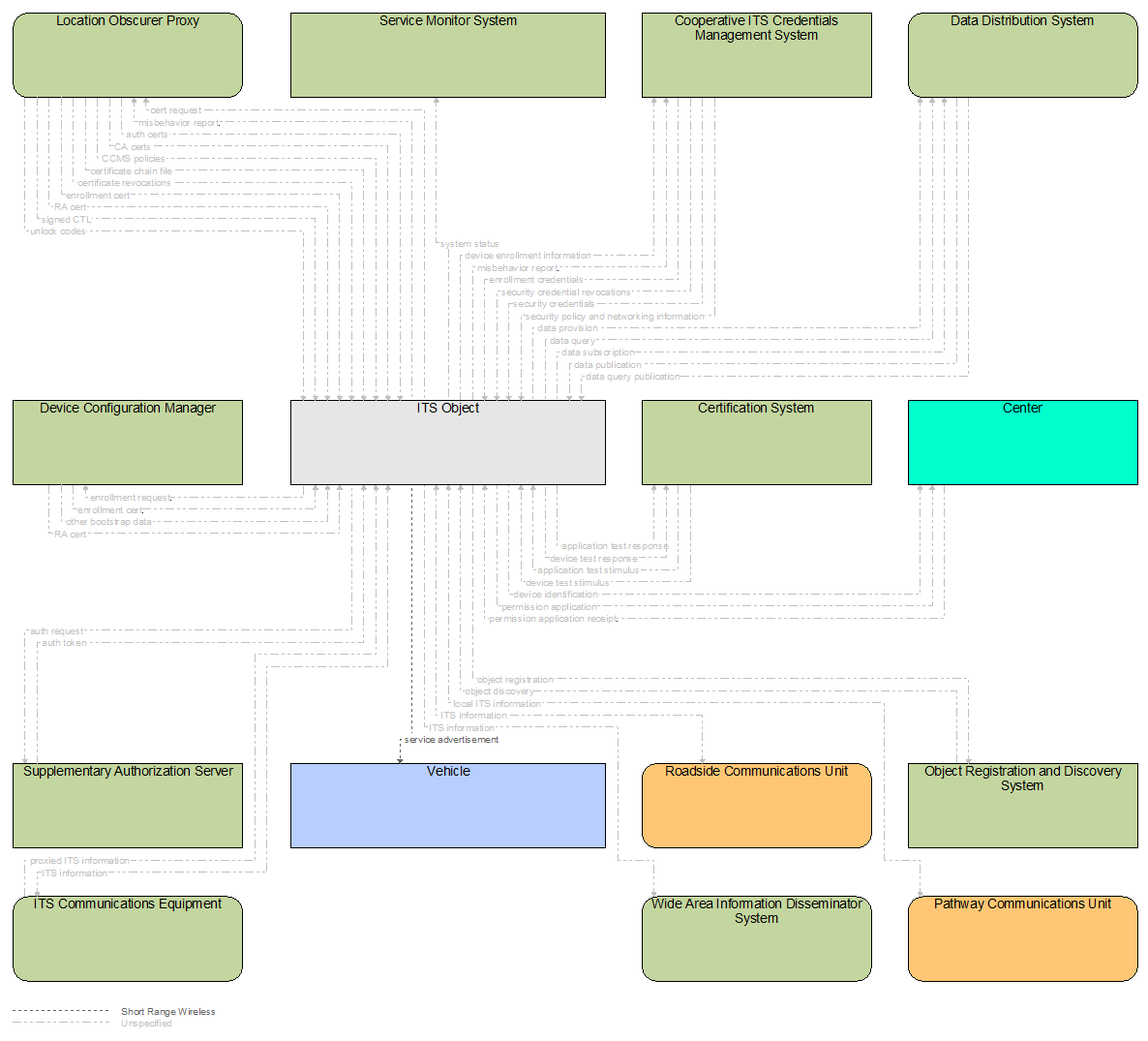 Standards
The following table lists the standards associated with the physical object itself (as opposed to standards associated with an interface). For standards related to interfaces, see the specific information flow triple pages.
| Name | Title |
| --- | --- |
| FIPS 140-2 | Security Requirements for Cryptographic Modules |
| ISO 21217 Architecture | Intelligent transport systems -- Communications access for land mobiles (CALM) -- Architecture |